Formule E is the star attraction
Published on 20 March 2014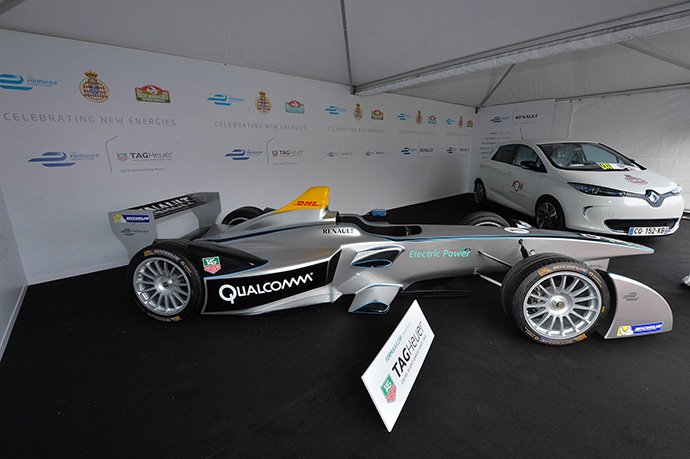 One of the most popular features of the Village (of the Rallye Monte-Carlo Energies Nouvelles) till Sunday 23th march will be the presentation of the Formula E fully-electric racing car, presented by TAG-Heuer, the Official Timing Partner of the FIA Formula E Championship and the Automobile Club de Monaco alongside the all-electric and revolutionary Renault ZOE. 

The Formula E car has a maximum power output of 200kw, the equivalent of 270bhp. It accelerates from 0 to 100km/h in 3 seconds and has a maximum top speed of 225 kmh.  

The FIA Formula E Championship will be contested over 10 rounds, beginning in Beijing, China on September 13th and Monaco will host the 8th. round on May 9th. 2015.