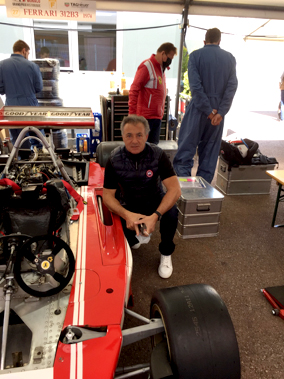 Jean Alesi is just as faithful, in his friendships, as he is attached to Monaco.
The Grand Prix here has always been, and still remains one of his most important dates on the calendar. He is going to drive, this year, a Ferrari 312B3 that his dear friend Niki Lauda drove to pole position in Monaco, in 1974, and to his first two F1 wins in Spain and the Netherlands.
Contacted by the German owner of two out of six 312B3 produced by Ferrari, Jean then tested the car in Fiorano and had a revelation … which led to the idea of driving it at the 12° Grand Prix de Monaco Historique.
He is now in the paddock and ready to let the fans hear again the magical sound of Niki's former 12-cylinder engine.