The Belgian twins Philippe and Antoine CORNET DE WAYS RUART (Porsche 911 N° 45) were in the fight for the victory from the beginning of the 24th Rallye Monte-Carlo Historique. They took the lead at the end of the Regularity Stage N° 13 on Tuesday morning, and did not relinquish it after a well-run final leg, succeeding to Henrik BJERREGAARD and Jaromir SVEC, the previous and latest winners (Ford Escort RS2000 MkII).
On the menu of this last night, the "starter" was the famous Col de Turini with the stage "Sospel – La-Bollène-Vésubie / SR 16 / 22h00 / 30,96 km" won respectively by the Lancia Fulvia HF 1.3 N° 268 of the Norwegians (Kenneth SIMONSEN / Otto KRISTENSEN) and the Lancia Beta Coupé 1800 N° 23 of the Italians (Maurizio AIOLFI / Carlo MERENDA) ex-aequo.
Finally, the "main course" was the Porte and Saint-Roch passes with the special stage of "Loda – Coaraze / SR 17 / 23h10 / 22,43 km" won by the Ford Escort MkI N° 171 of the Greek team Petros VASILOPOULOS / Dimitrios STATHAKOS.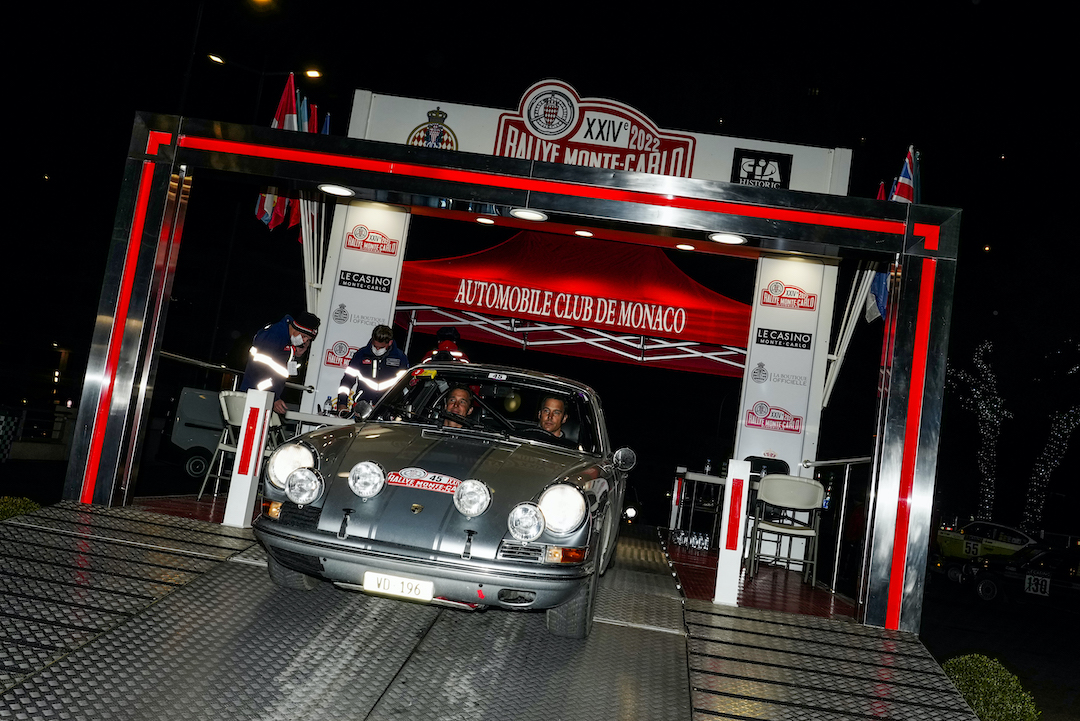 On arrival at the Hercule harbour in Monaco in the early hours of the morning, the Belgian twins savored a well-deserved victory. "It's a great honour for us", Philippe the driver enthused. And his co-driver of brother added: "The complicity between us worked perfectly well. Winning this legendary rally is a pure happiness…". For the two brothers, this snow-free edition was not without its pitfalls, with notably a lot of ice in the morning stages! "We did well and were as consistent as possible, with a car that was perfect. The last two night stages were very intense and we are really happy to put our name on the list of winners of this fantastic event. A podium finish would have been a great reward, but this victory is pure happiness!"
205 cars have now reached the finish of this 24th edition of the Rallye Monte Carlo Historique… and they all now have a date with the traditional Gala Evening and Prize Giving Ceremony organized this evening in the Salle des Etoiles of the Monte Carlo Sporting Club…