Coming race on the Event Calendar organized by the Automobile Club de Monaco, the 2021 edition of the E-Rallye Monte-Carlo is planned from Wednesday 20 to Sunday 24 October. Cancelled in 2020 due to
the bad weather related to the Alex Storm, the 100% Electric & Hydrogen rally is back this year with great new features.
The Organizing Committee wished to innovate in the development of the route for this 5th edition. The city of Châteauneuf in the department of Loire will host the Official Start, as the first city with a municipal domain in France to be autonomous in clean energy. The competitors will take the direction of Valence in the department of Drôme for 2 days. The next day, crews will be heading to the City of Le Luc (Var), before, to join the Principality of Monaco and the department of Alpes-Maritime for the week-end stages.
You can already download and file your Pre-registration form (Competitors Information Section). Official Registration will be open from Friday, August 20th, 2021.
A propos du E-Rallye Monte-Carlo 
Véritable compétition routière, réservée aux véhicules 100% Électrique et 100% Hydrogène, cette épreuve de régularité est désormais très prisée des constructeurs et préparateurs automobiles, venus démontrer pour l'occasion et en conditions réelles, le potentiel technologique et avant-gardiste de leurs véhicules. Depuis sa nouvelle dénomination en 2016, succédant ainsi au Rallye Monte-Carlo des Véhicules Électriques (de 1995 à 1999), au Rallye Monte-Carlo Fuel Cell & Hybrids (2005, 2006), au Rallye Monte-Carlo des Véhicules à Energie Alternative (de 2007 à  2011) et au Rallye Monte-Carlo des Energies Nouvelles / Rallye Monte-Carlo ZENN (de 2012 à 2015), ce 5e opus de l'E-Rallye Monte-Carlo compte pour la Coupe E-Rallye de Régularité de la FIA 2021.
Par définition, les E-Rallyes ont pour objectif de promouvoir les nouvelles technologies automobiles, conçues pour émettre les plus faibles quantités possibles de polluants, de particules fines et de CO2. Ils visent également à encourager les pilotes à adopter une conduite écoresponsable, la priorité étant accordée à la protection de l'environnement et à la transition du secteur des transports, via l'utilisation de l'électricité comme source d'énergie de propulsion des véhicules. Et c'est justement ce que l'Automobile Club de Monaco s'efforce de démontrer depuis plus de 20 ans, en poursuivant avec insistance et conviction son rôle de pré­curseur. L'Automobile Club de Monaco est force de proposition en la matière. Cette épreuve dédiée aux véhicules de nouvelle génération a évolué sans cesse au fil des années, pour correspondre toujours un peu plus au modernisme.
Partenaire historique de l'Automobile Club, eBorn, le réseau public de ravitaillement avec aujourd'hui 1200 bornes réparties dans 11 départements du grand Sud-Est, revient dans l'aventure en mettant à disposition ses points de rechargement situés le long des routes du E-Rallye Monte-Carlo.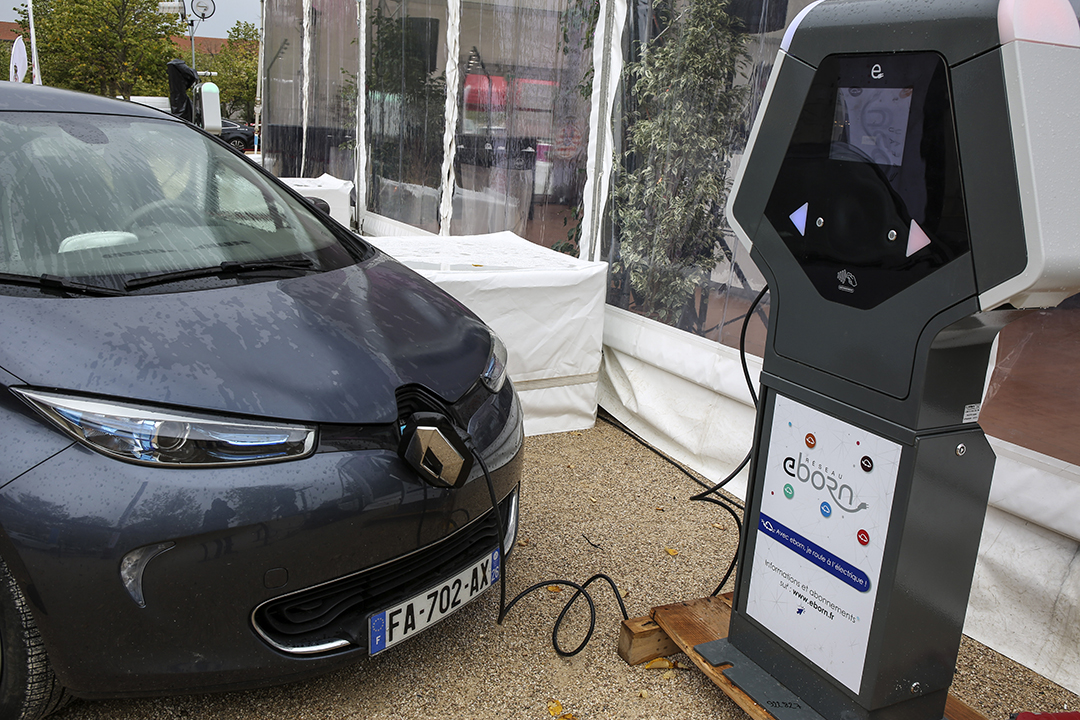 Des bornes de recharge pour véhicules électriques seront également fournies dans les parcs par EVBox, partenaire technique du E-Rallye Monte-Carlo. Leader sur le marché de la mobilité électrique, EVBox accélère la mobilité durable en fournissant des infrastructures de recharge intelligentes et évolutives et un logiciel de supervision aux véhicules électriques du monde entier. Filiale d'ENGIE, EVBox a produit plus de 150 000 points de charge, actuellement en fonctionnement dans plus de 70 pays. Avec des solutions de recharge à domicile, en entreprise, commerciales et publiques, EVBox contribue à la construction d'un avenir où les transports du quotidien sont sans émissions. Les voitures inscrites sont de nouvelle génération, représentant plus d'une dizaine de constructeurs automobiles, aussi bien avec les modèles électriques que les voitures à pile à combustible, alimentées à l'hydrogène…