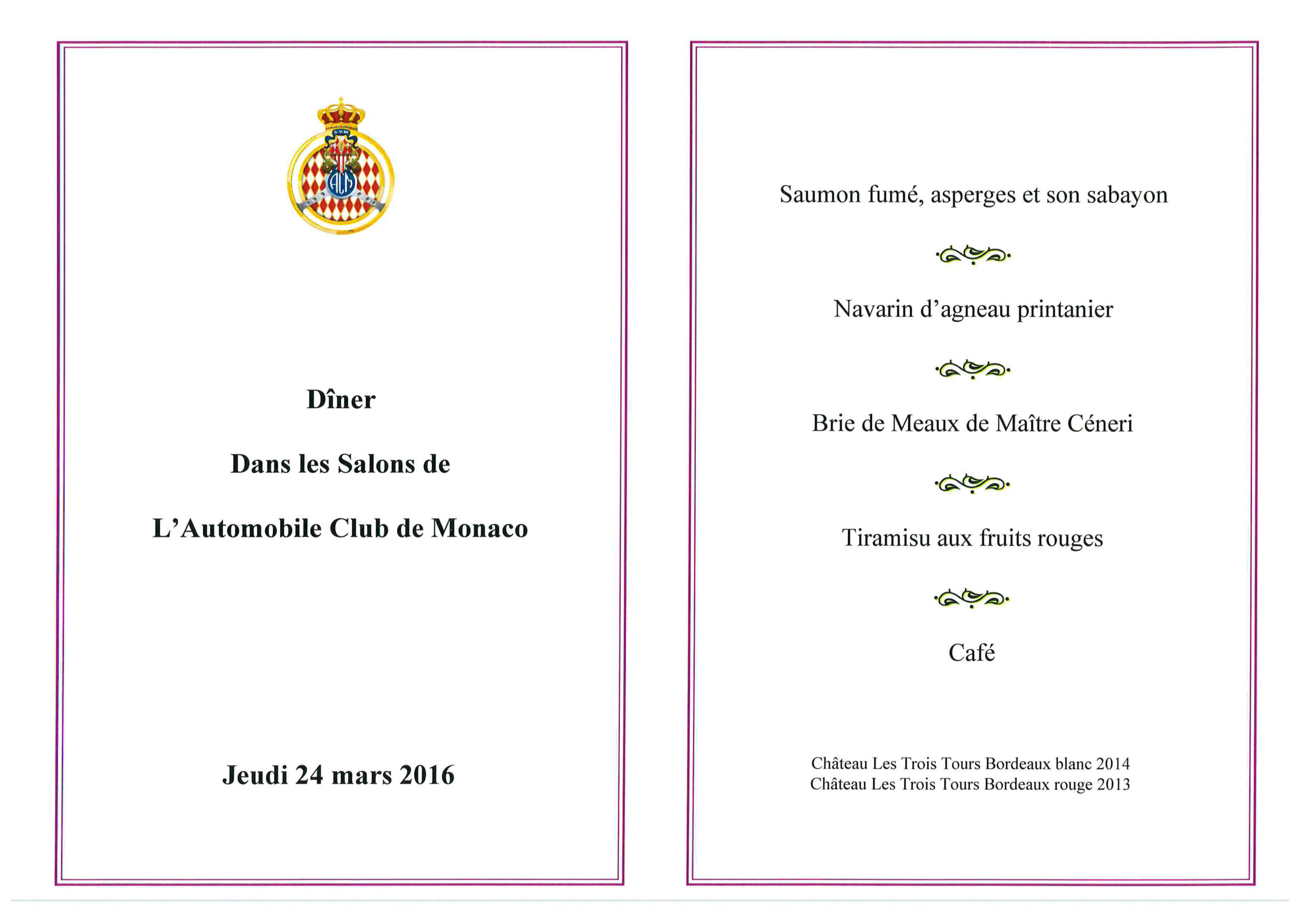 L'Automobile Club de Monaco organizes for you and your guests a dinner on:
Thursday 24th March 20156, at 8.30 pm
         To the restaurant « Le Club » de l'Automobile Club de Monaco . 
Program:
         – 20 h 30: Champagne aperitif.
         – 21 h 15: dinner.
Clothing : Jacket and tie for gentlemen. Cocktail dress for ladies. 
Price per person : 100 euros
          Registration to the reception of the Automobile Club, 23 Boulevard Albert 1er, 98000, Monaco , Telephone: 377.93.15.26.00 with indispensable payment during reservation (preferably by bank check). The payment will not be cash before the evening.