Young Frenchman Isack Hadjar, aged 16 only, won Race 1 of the Formula Regional by Alpine on Saturday, starting from pole position and leading from start to finish in front of his teammate at R-Ace Racing, Zane Maloney, from Barbados, who finished seven seconds back despite a last safety car having nullified the efforts of Hadjar to take cover.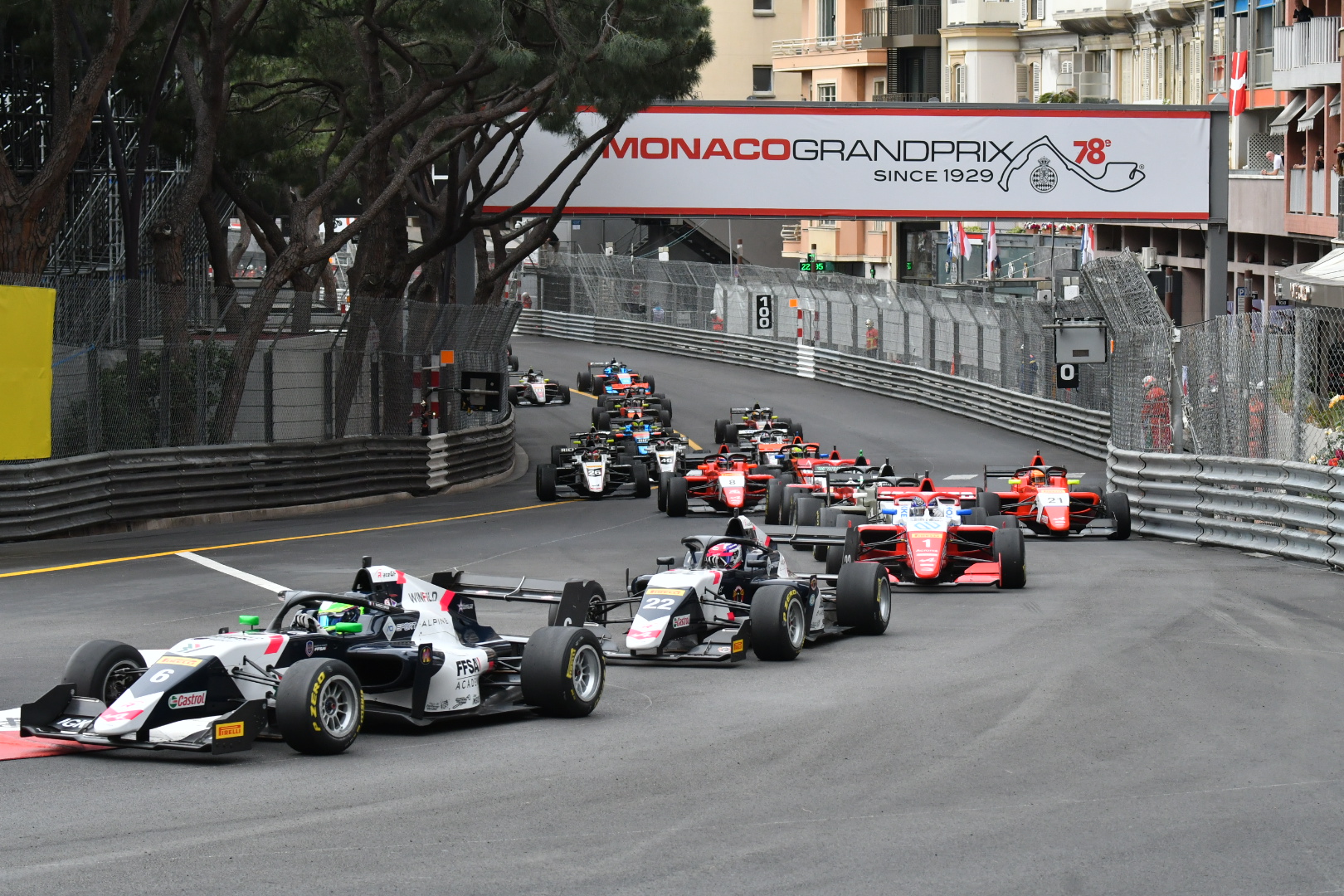 It was a total demonstration for the young Parisian who went through karting then followed the courses of the famous Winfield driving school (winner of the Winfield Trophy 2019) and finished 3rd last year in the French Formula 4 Championship. He never doubted, he made no mistake, so he deservedly stepped on the podium of the princely lodge to be presented with a superb trophy from the hands of Michel Ferry, the vice-president in charge of Sport for Automobile Club de Monaco (ACM).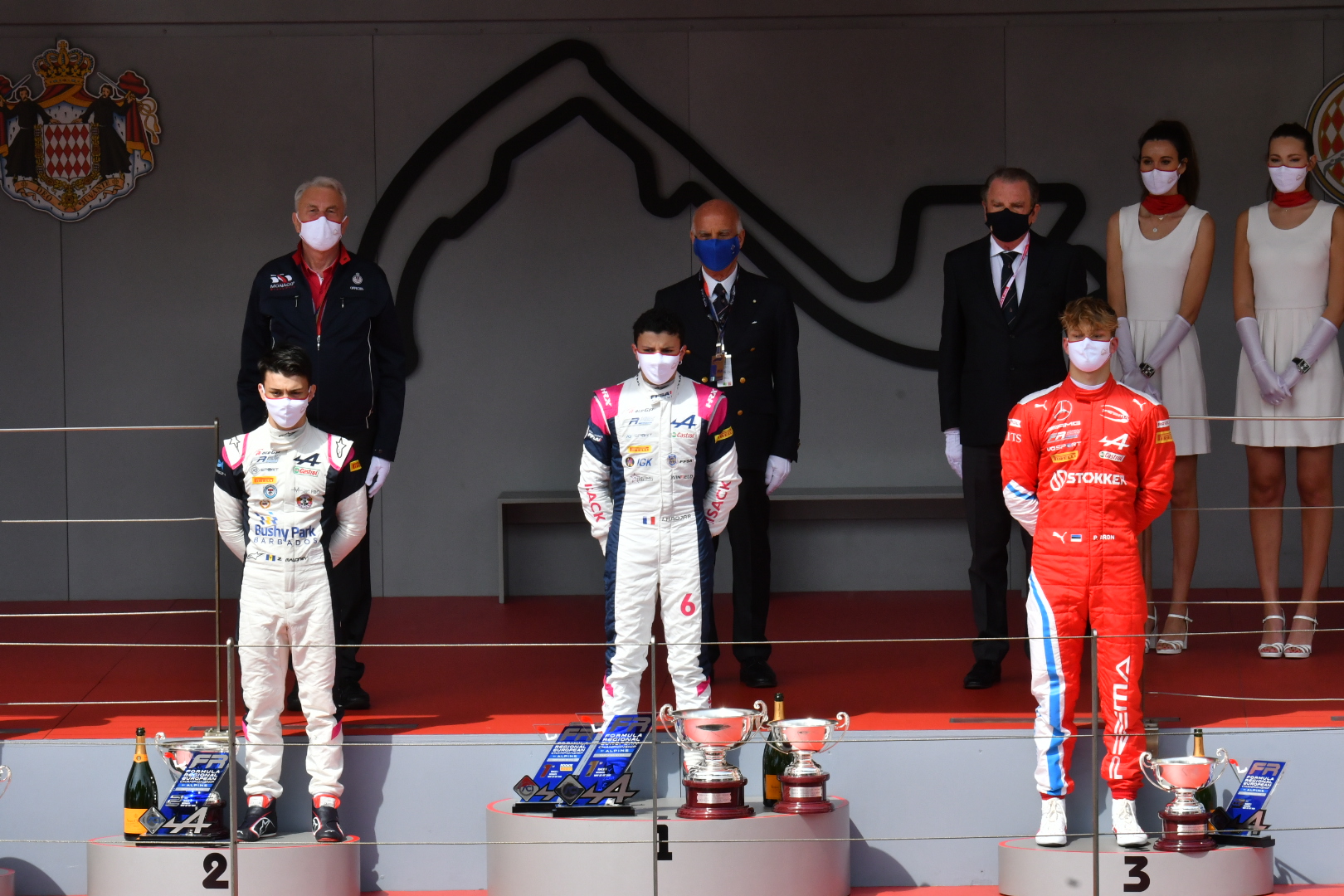 Behind Hadjar and Maloney, who aspires to succeed one day Lewis Hamilton, from the Grenada island next to Barbados, a nice duel pitted Estonian Paul Aron, currently 2nd in the championship and closely followed by Mercedes, against another Frenchman supported by Alpine, Hadrien David, who had set the best time in free practice Thursday morning.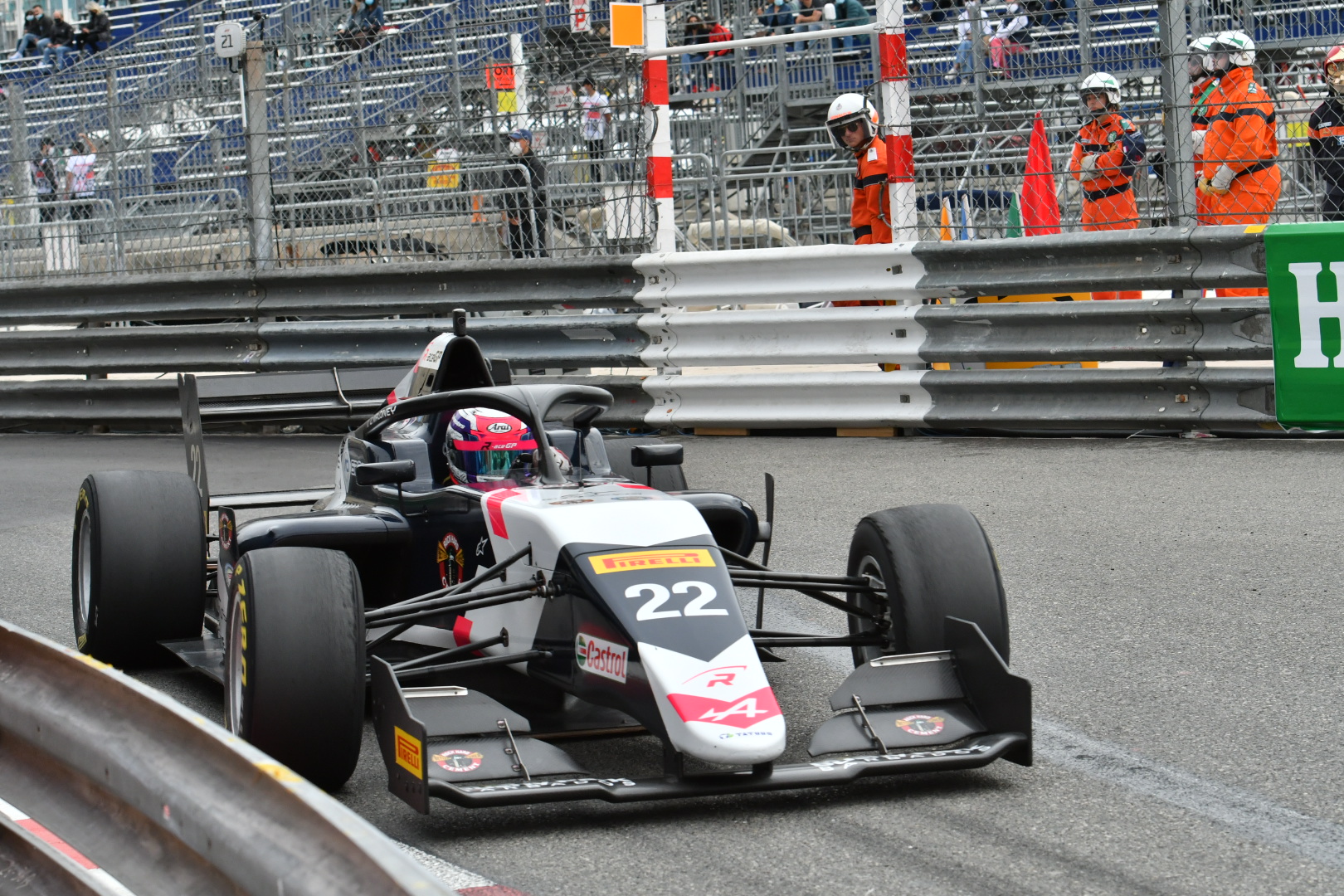 David tried everything but Aron didn't give up and deserved his podium. Young Spaniard Mari Boya started 9th and finished 9th scoring a couple of points, ahead of 18 boys. She will be 5th on the grid on Sunday morning for Race 2 and aiming at a podium which would be historic in the Principality. Last but not least, the leader of the championship before Monaco, Switzerland's Grégoire Saucy, had an anonymous race. He was stuck in 10th place when he went straight at Sainte-Dévote, which ended his hopes of scoring a consolation point behind Mari Boya. He will have a second opportunity to shine on Sunday morning.