Evans faster than Bird
Free Practice 2 started, as scheduled, at 10 :15, for 30 minutes only, and finished with a similar result to FP1 : two Jaguars ahead, with only one change, Mitch Evans going faster than Sam Bird.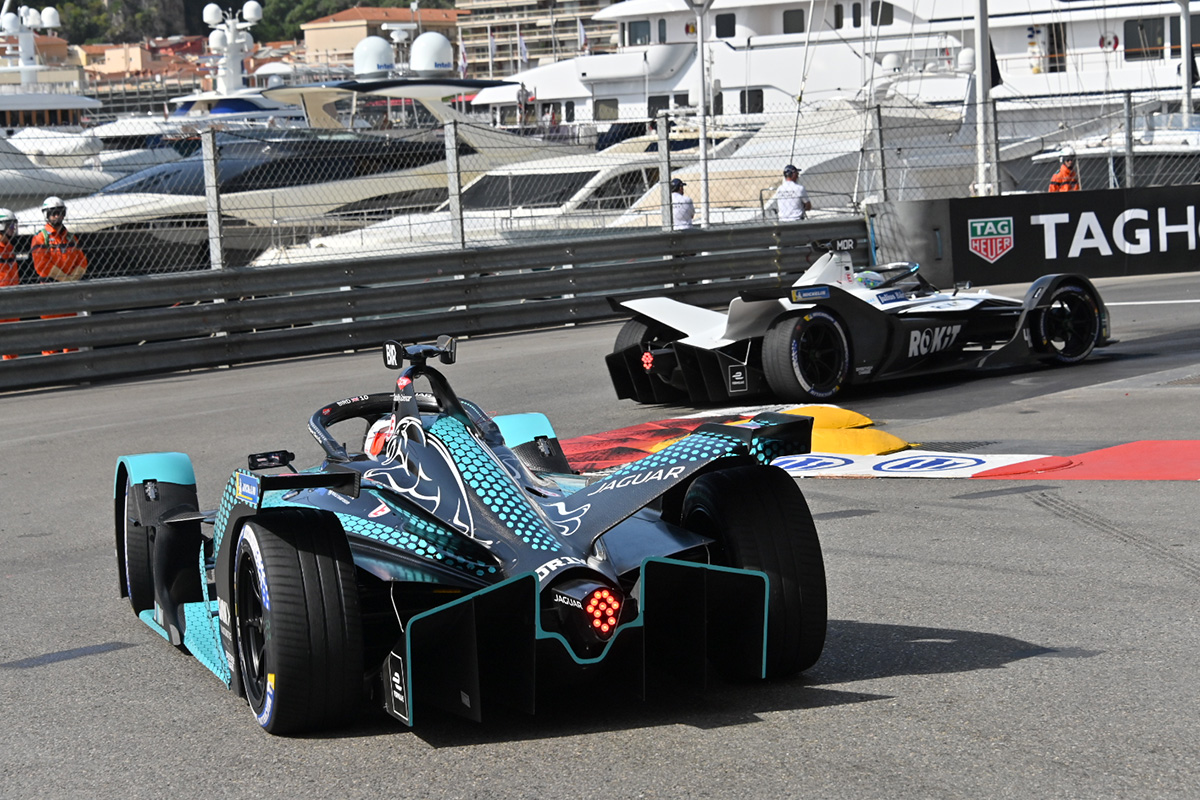 We had to wait for the last six minutes of this session until Max Günther (BMW) improved Bird's time in FP1 : 1:32.105 thanks to a very useful power supplement (250 kW instead of 200) available, in order to prepare the mid-day qualification session. At that time, the German driver was ahead of his team-mate Jake Dennis, a rookie in FE this season but already a winner, at the end of Race 2 in Valencia last month.
However, on the complete 3.3km F1 track used for the first time this weekend by FE single-seaters, the perspective of a potential 1-2 for the BMW Andretti Team was first ruined by DS Techeetah, when Antonio Félix da Costa, the defending champion, clocking a very impressive 1:31.359. This was until Evans, the fastest Kiwi in the electric world, ended up with a 1:31.118 under the chequered flag marking the session end, ahead of team-mate Bird, only 185/1000th back. This was a good way to convince all potential spectators, around the track and on the internet, that they cannot afford to miss the qualification sessions, starting at noon : 4 groups of six cars, then Super Pole for the Top 6 drivers. Game on !