The 5th edition of the Monaco E-Prix will take place on Saturday 30 of April. Tickets are still available to attend to the 6th round of the FIA ABB Formula E 2022 World Championship. A single price of €30 is applied to access to the event. Children aged between 6 and 15 years old will benefit from free tickets.
Where to buy your tickets?
Online: www.monaco-eprix.com
On site: ACM Official Ticket Office – 44, rue Grimaldi – Monaco
Other points of sale in Monaco:
Promenade Honoré II (from 27 to 29 April – 09h-18h / 30 April – 07h – 15h)
Rue Louis Notari (27 to 29 April – 9am-6pm / 30 April – 7h-15h)
Direction du Tourisme (30 April – 07h – 15h)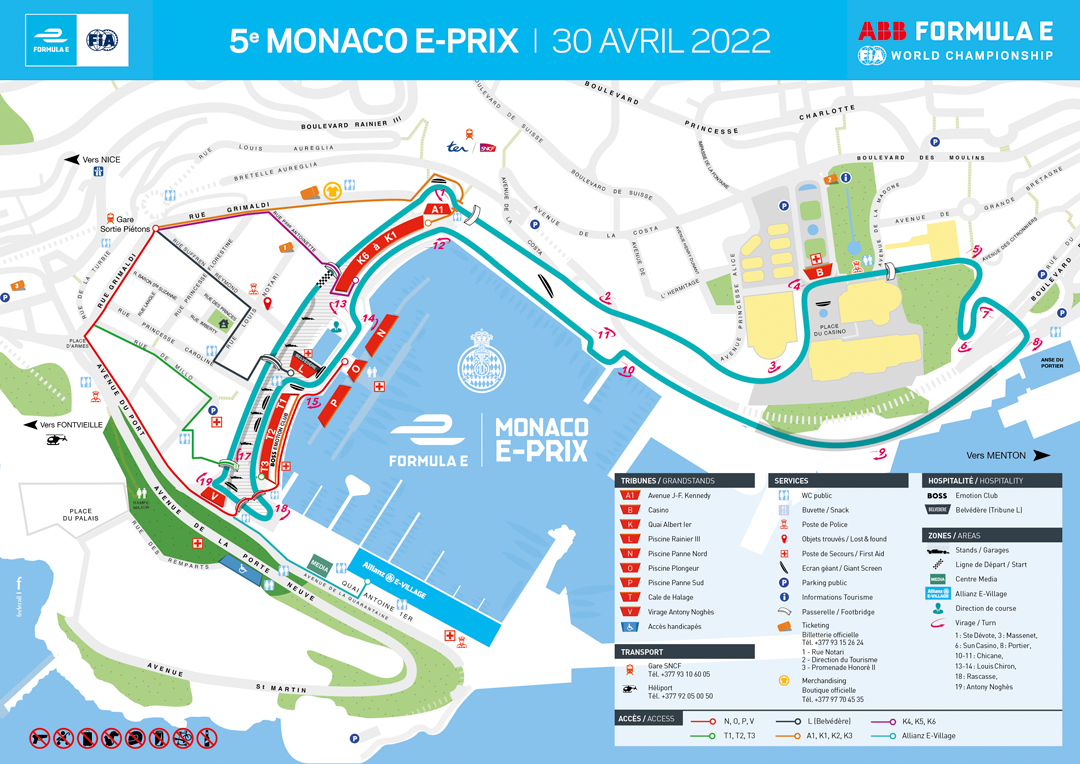 For E-Ticket holders, you can now download your ticket online on our website monaco-eprix.com to access to the Grandstands.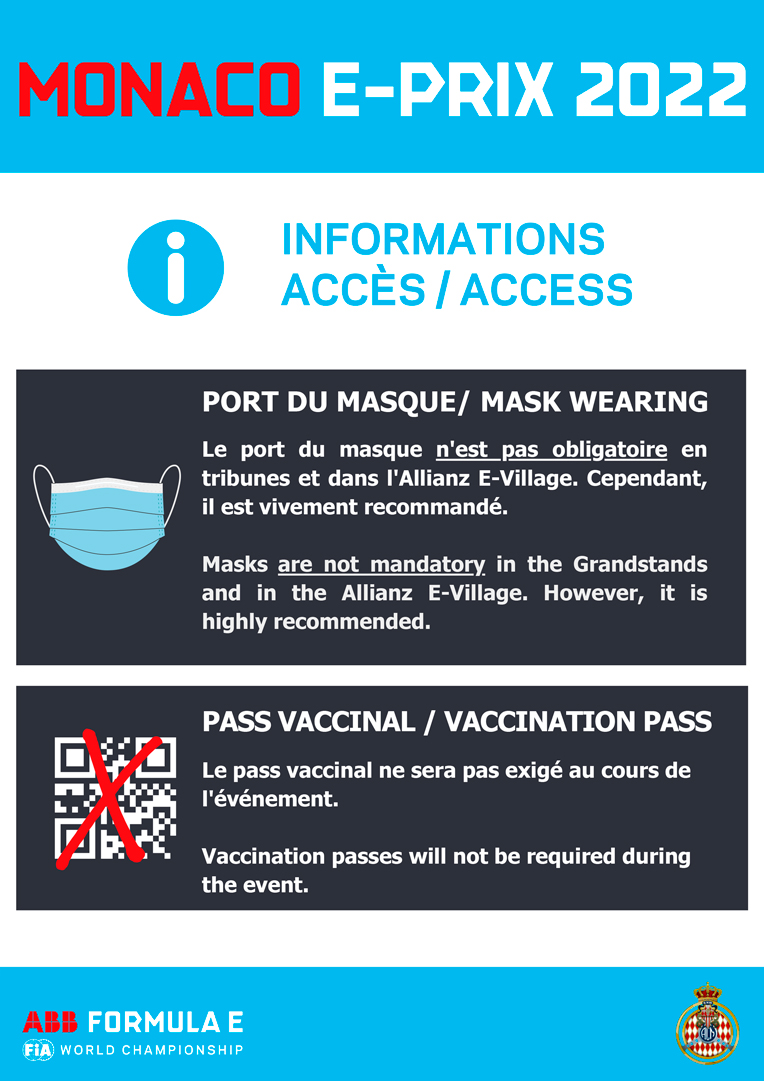 The Automobile Club de Monaco and Formula E, in relation with the Monegasque authorities, will apply all relevant precautionary measures and health guidelines to ensure the safety and enjoyment of attendees at the 2022 Monaco E-Prix.
All the hygiene protocol disciplines for the Principality are available on the following link:
https://covid19.mc/