This Monday brought the 230 competitors who took the departure of Valence from 7:00 am in the magnificent regional natural park of the Baronnies provençales.
On the menu of this sunny morning, 2 SR, La Charce-Rosans (SR9) 10Km long and Saint André de Rosans-Laborel, 28Km of which a part covered with frost.
The CH of Laragne, at the lunch break, allowed to recharge the batteries thanks to the famous "Soupe d'Épautre", a local specialty offered to the crews by the Auto Sport du Laragnais.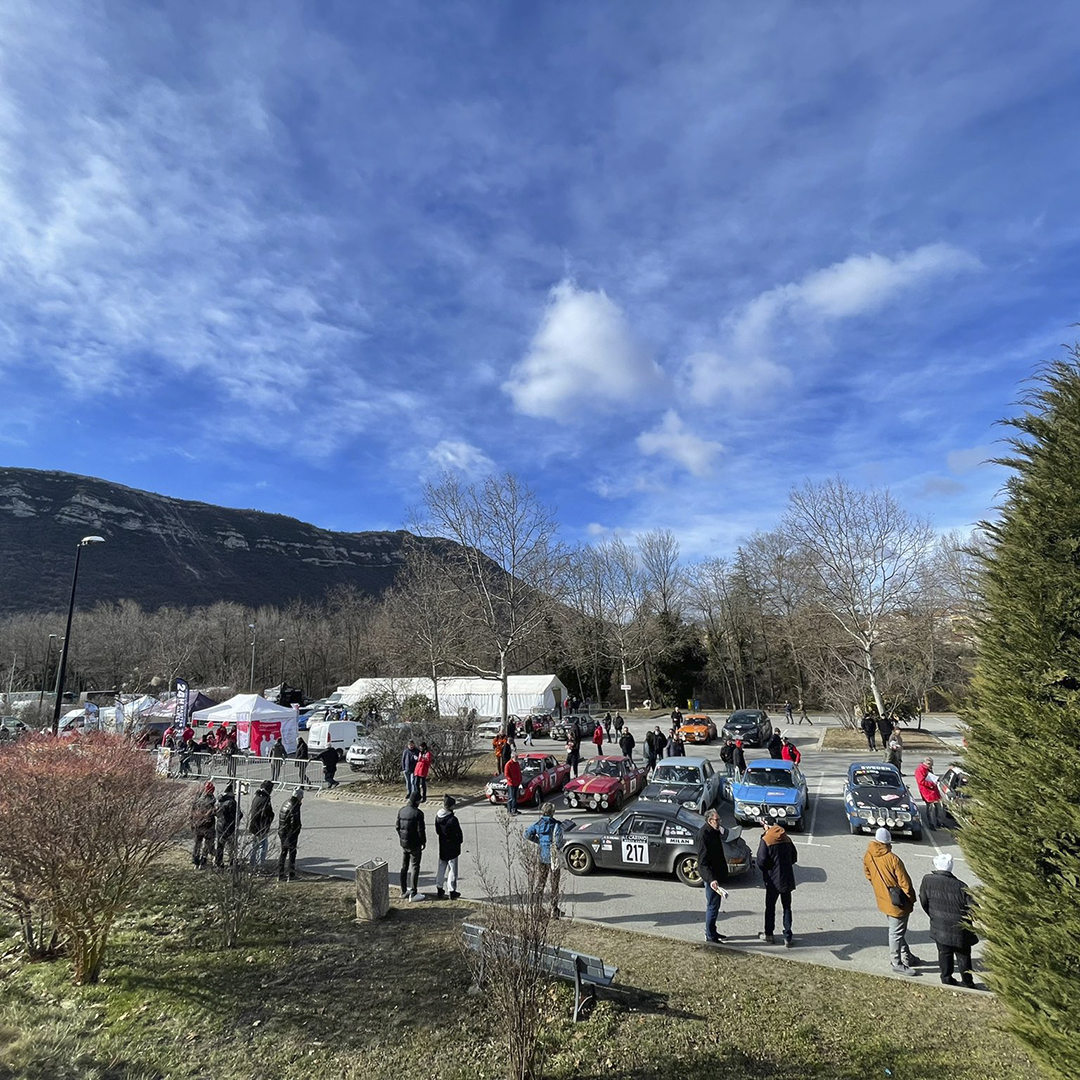 To digest all this, the SR11 first: Ventavon-Chabestan, 21 km with still some icy parts but still a spring weather.
It is for the last SR, the 12, located in the Vercors massif, La Cîme du Mas – Col Gaudissart run from 13:55, that the snow decided to come and play the troublemaker !
The abundance of flakes quickly made the road conditions difficult, the Race Direction took the wise decision to cancel this last SR.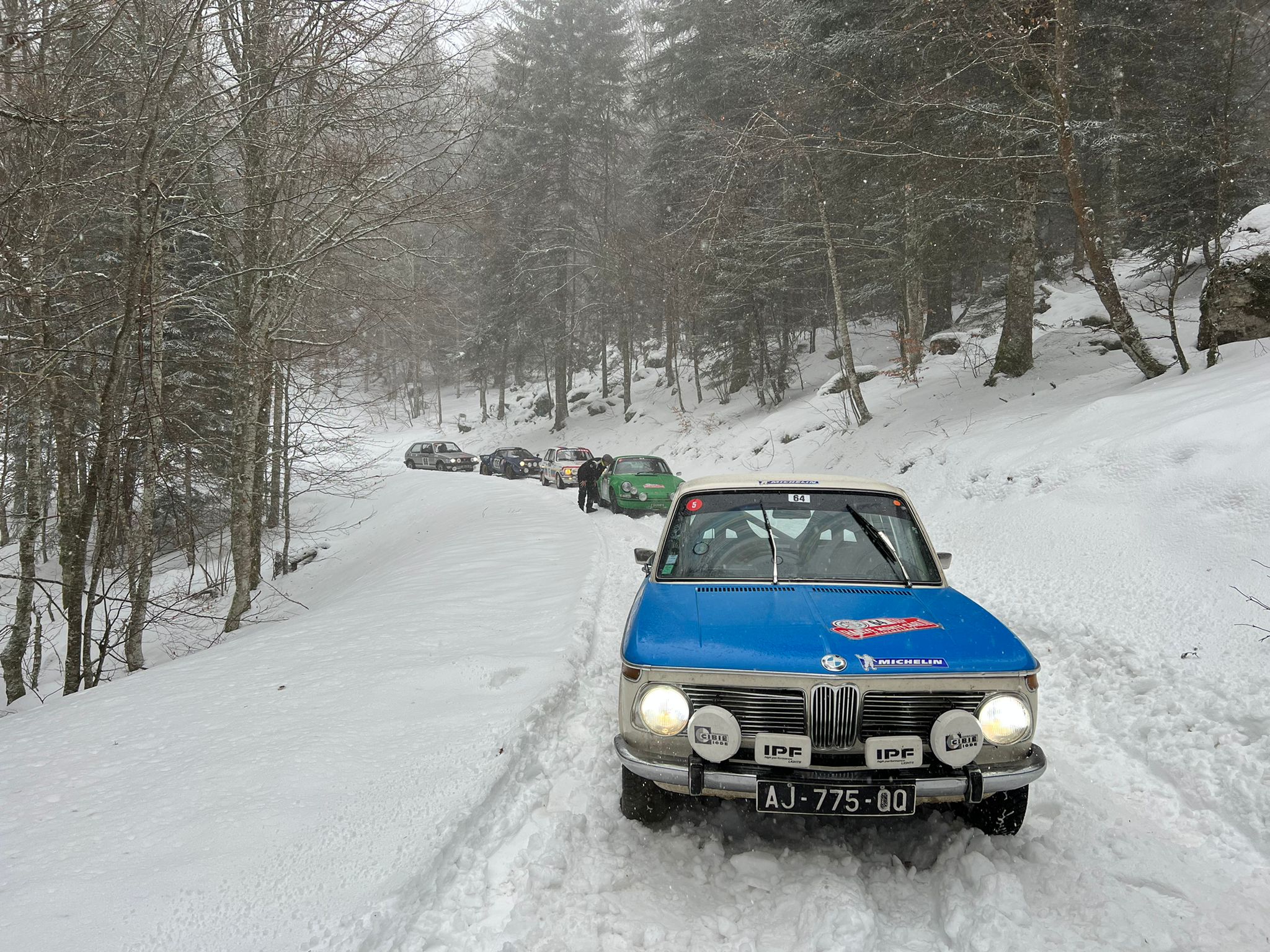 The classification of the first part of the Common Stage is therefore based on the 3 SR fully contested.
The winners of SR 9 are De Luca / Moinier on Peugeot 104ZS.
In the SR10, it is the couple Lydia and Olivier Campana on their Golf GTI, which makes the colors of the Principality shine.
As for the SR11, it is won by the Italian female crew, Giugni Alexia / Pietropaolo Ornella on a beautiful Alpine A110 1300 G.
The ranking after the Common Leg Part 1 Valence – Valence :
1.Aiolfi / Merenda on Lancia Beta Coupé 1800
2.Cornet de Ways Ruart / Cornet de Ways Ruart on Porsche 911
3.Perroud / Allais on Porsche 911