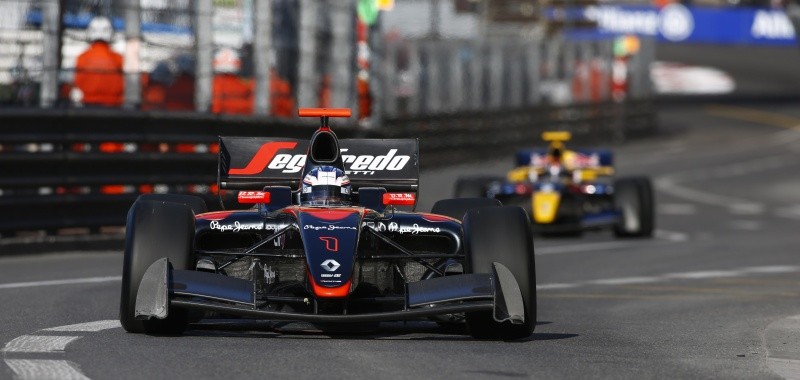 Organiser of the World Series since 2005, Renault has presented exclusively in Monaco several of these new models this Friday. The diamond brand has unveiled two open wheel cars, the F3.5 and the F2.0, equipped with the new 18-inch wheels developed in close collaboration with the championship manufacturing Michelin.
Other innovations presented : the RS 01 super car and the Clio RS 220 EDC Trophy last creation of the Renault Sport range unveiled at the Geneva show. Many Formula 1 drivers have driven these cars for a few exhibition laps of the Monaco circuit. Daniel Ricciardo has driven the amazing RS01 while the two rookies, Max Verstappen and Carlos Sainz Junior, have driven the Clio RS Trophy.
Former great figure of the diamond brand in rally, Jean Ragnotti has also completed a few laps in the sportiest Clio RS. Result of knowledge accumulated in competition for over 115 years, this last one adopts a stronger chassis and a more powerful engine. Equipped with an onboard telemetry and a, now traditional, paddle shifters, the Clio RS Trophy will be on sale from June.