Sébastien Buemi has already been crowned FIA Formula E Champion, in 2016, then Endurance World Champion and he also won the prestigious Le Mans 24 Hours. He is one of the very best FE drivers and he won two E-Prix out of three in Monaco (2016, 2017), so that he is in a perfect position to judge the interest of using the F1 track here : « I love it even better since I had to use the small track the past three times. It was not adapted any more to the field of 24 cars that we now have in FE, it was mission impossible on a 48-second lap. With our Gen 2 car, we expect to lap this year in 1 :30 approximately, which is not bad for an electric car ».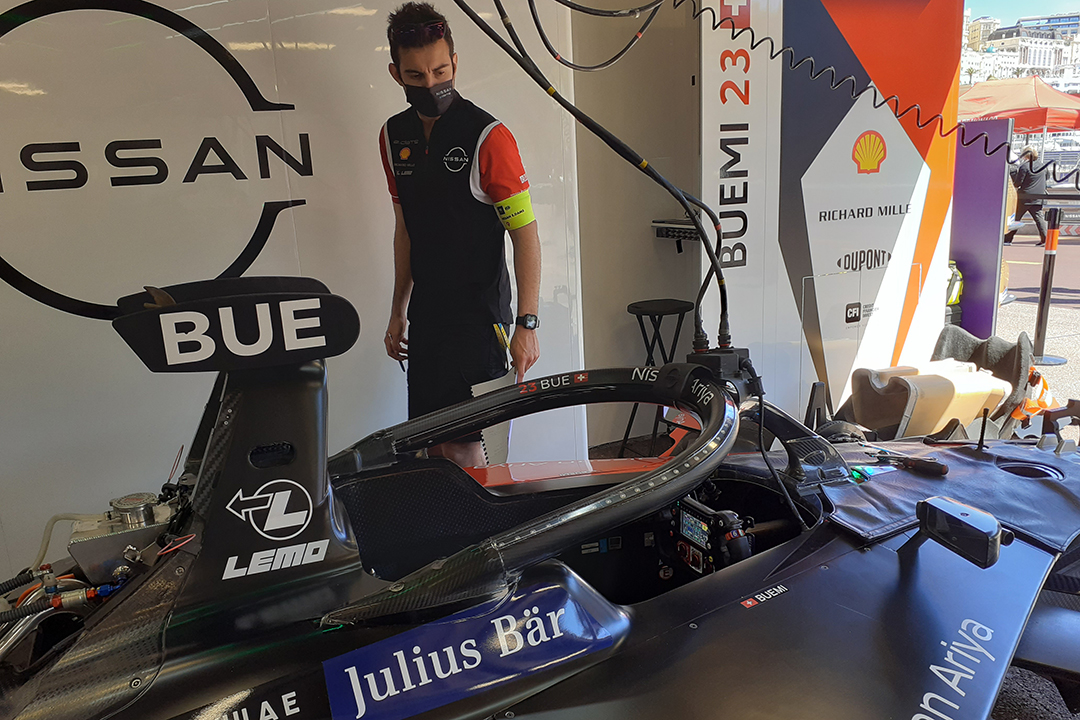 The Swiss driver is the king of FE qualifications, the one who clocked the greatest number of pole positions since the launching of the series. He loves qualifying because « we are able to use 250 kW, this amounts to 25% extra power compared to race mode. Here, I expect to reach 235 km/h at the tunnel exit. This is a big +step+ compared to race mode, when we have to take great care of the available amount of energy ».
Just like Jean-Eric Vergne and Stoffel Vandoorne, Buemi raced in Monaco aboard a F1 car, but « whether you have raced here in F3, F2 or F1, it does not change much of anything, and there is no FE driver who will discover the track this weekend », the Swiss driver adds. He is the favourite driver for Japanese car manufacturers, since he races for Nissan in FE, Toyota in endurance, and he is still a reserve driver for Red Bull-Honda.
Buemi is not happy about his season start, but he remains hopeful : « We had an extremely complicated start, but we have explanations. We had the old PowerTrain and here we can use the new one, for the first time. This does not mean that we are going to win races, but it will definitely help. The car is now homologated until the end of Season 8, at the end of the +Gen 2+ era, so we had to be cautious. I hit a wall in Ryadh, I took a penalty in Rome, I was hit at the back by Lotterer in Valencia, we have not reached the level of performance that we expected », he adds.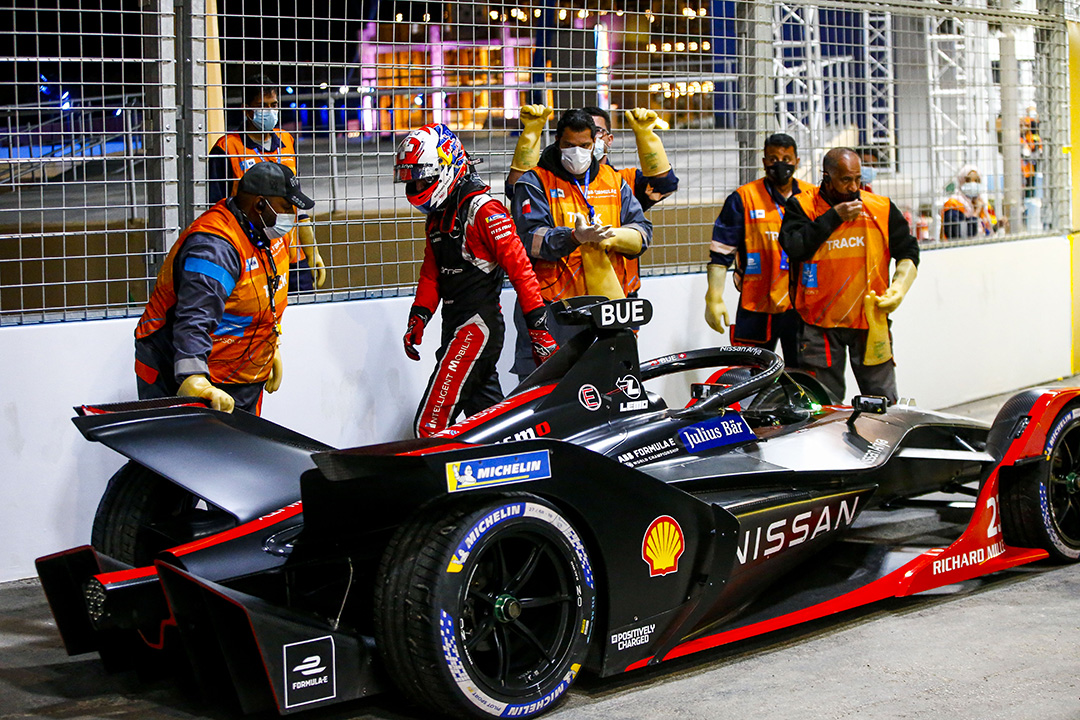 Based on his experience of FE, Le Mans 24 Hours winner judges that the level of competition has been raised since Porsche and Mercedes joined, and also « because the rules have been stable for a few years, which makes a big difference. Mercedes has an edge, they won three races out of six this year, and they are always at the front. This is not a series that you can dominate, because of the qualification groups, and because the levels of performance are very close, but they definitely have an edge ».
Last but not least, Buemi thinks that « there is a level of impredictability in this championship that is a bit too extreme now. There is no more logic. When I go back to endurance racing, I find a general frame which varies less, with a similar level of performance from one weekend to the other… »