The Ardéchois Sunday kept all its promises with its gastronomic menu of 4 Regularity Specials, including the famous Burzet and Saint Bonnet le Froid.
At the end of the day there were 4 winners and 4 different brands that shone at the top of the time sheets:
• In the SR5: La Croze / Saint-Andéol-de-Vals (41,03km) : Keller Ermanno / Verini Maurizio impose their Audi Quattro.
• In the SR6: Burzet / Saint-Martial (30,49Km), it is the Gapençais Durand Raymond / Cholesterols Sébastien on Opel Kadett GTE who take the first step of the podium.
• In the loop Saint-Bonnet-le-Froid / Saint-Bonnet-le-Froid (26,88km) of the SR7, the Renault crew Prevot Florent / Prevot Gregory on Renault 17 TS makes the brand shine!
• Last race of the day, the SR8: Lalouvesc / Labatie-Labatie-d'Andaure (18,59Km), the Monegasque crew Sbaratto Jean-Philippe / Verda Nicolas on Volkswagen Golf GTI concludes the day by illustrating itself.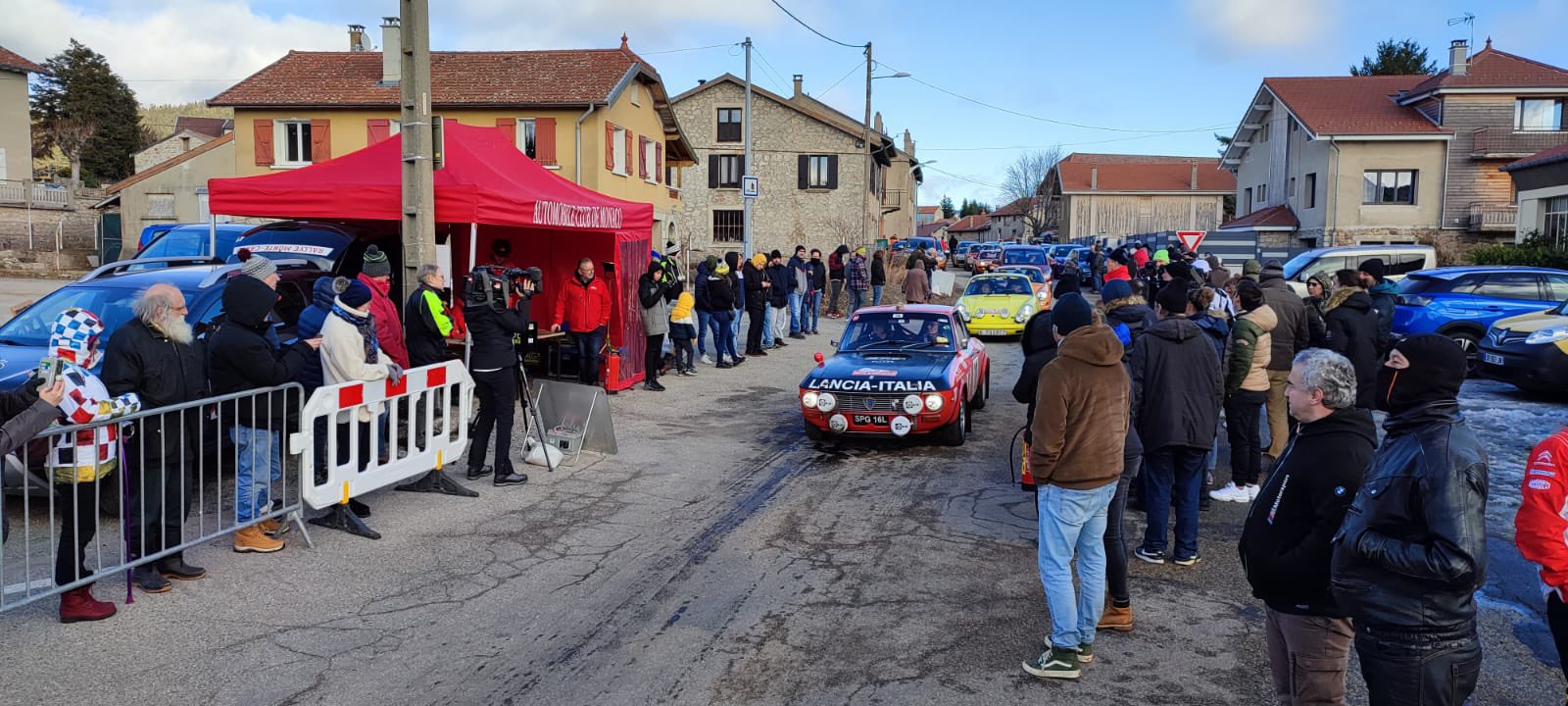 In the evening of this day, at the end of the stage of classification Valence – Valence, the podium is the following one:
1st Aiolfi Maurizio / Merenda Carlo on Lancia Beta 1800
2nd Cornet de Ways Ruart Antoine / Cornet de Ways Ruart Philippe on Porsche 911
3rd Ochagavias Alvaro / Macho Gomez Manuel on Porsche 911.
With 4 new SRs, tomorrow looks like being another difficult day between the weather conditions and the level of fatigue that will not fail to increase, nothing will be played … until Monaco!