In accordance with the Government decisions applied in the Principality since April 15, we remind you that only the residents, workers and Monegasque hotel customers are allowed to get tickets for the 12nd edition of the Monaco Historic Grand Prix.
Free access for Saturday and Sunday (Friday without public).
The ticket offices are located on the Promenade Honoré II (cf. map #3) as well as at the Direction du Tourisme de Monaco – Boulevard des Moulins (cf. map #2), and will be open from Thursday 22 to Sunday 25 April.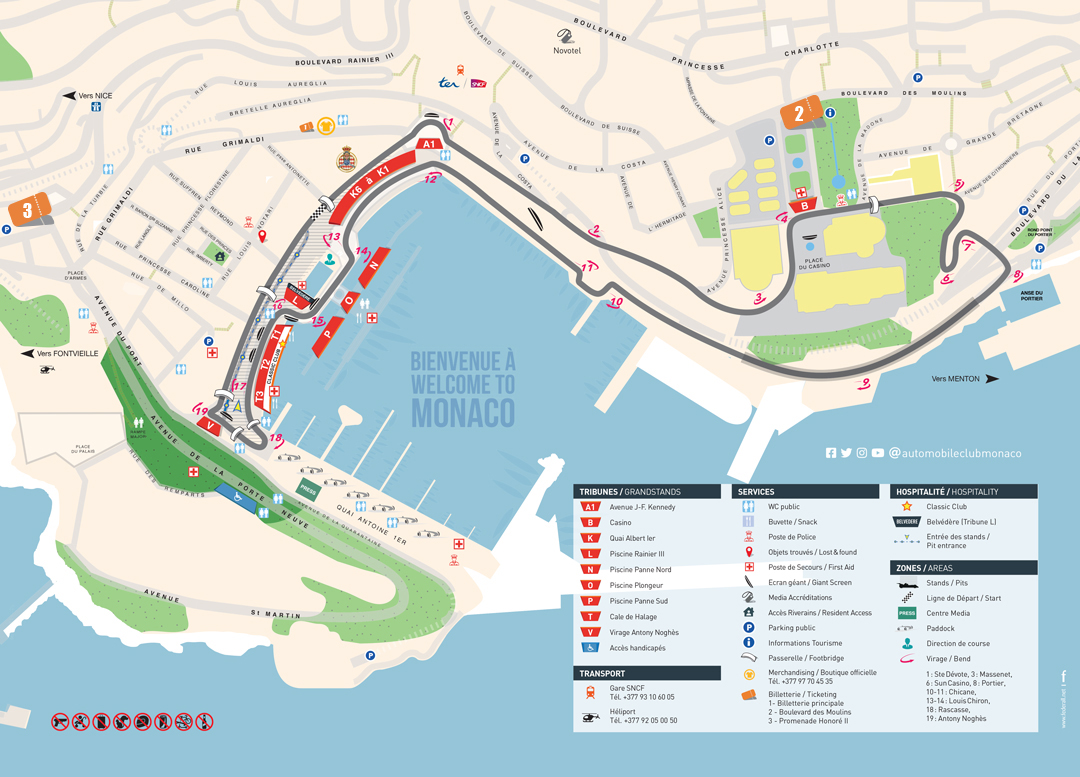 Pour plus de renseignements, nos équipes se tiennent à disposition par email location@formula1monaco.com et par téléphone 00 377 93 15 26 24.