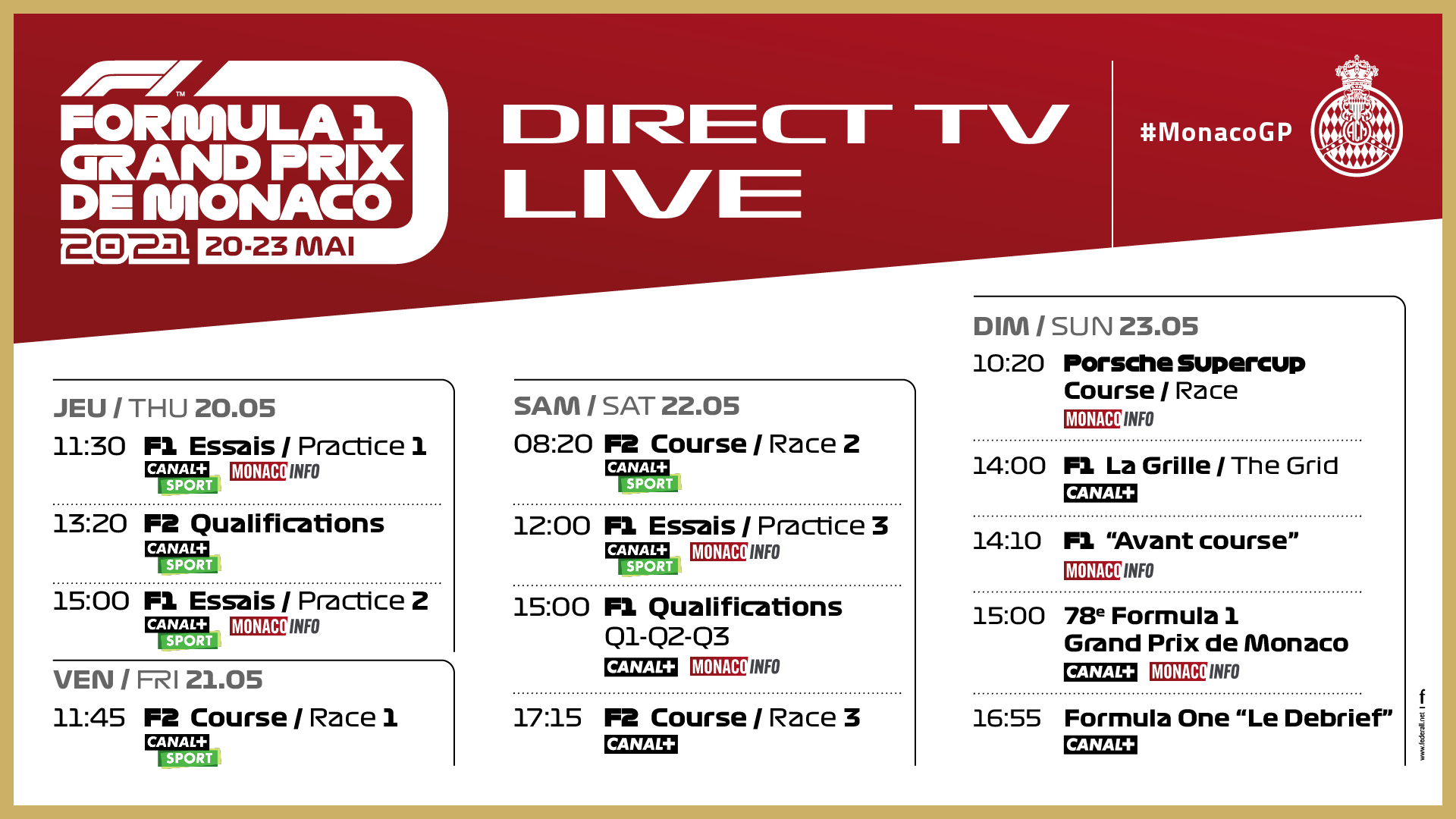 Follow the 78th edition of the Formula 1 Grand Prix de Monaco throughout the week-end on CANAL+ with an exclusive program.
The young F1 driver retired, Romain Grosjean, will start its new career of TV Consultant with Canal Plus this week-end.
You will have also the possibility to watch all live the F1 sessions on Monaco Info, and also the Porsche Supercup Race and the Lap Tour of the Princely Couple from 14:10 on Sunday 23rd .
Find all the TV Broadcast Coverage by countries on the following link: https://www.formula1.com/en/toolbar/broadcast-information.html