In the Principality for a few days, the Chip Ganassi Racing driver visited the Automobile Club de Monaco, where he took a few minutes to take a look back on 2021, as he became IndyCar champion, before enjoying his lunch at the "Le Club" restaurant.
3 wins, 5 podiums, 549 points… This is what allowed Alex Palou to win his first IndyCar title. For his second season in the category, the Spaniard left Dale Coyne Racing to join Chip Ganassi Racing, where he discovered new teammates including former F1 driver Marcus Ericsson and six-time IndyCar champion Scott Dixon. "Being part of a big team like Ganassi is amazing for us", says Alex Palou. "We have the opportunity to get big infrastructures with good teammates, so you have more information and there are more guys pushing you."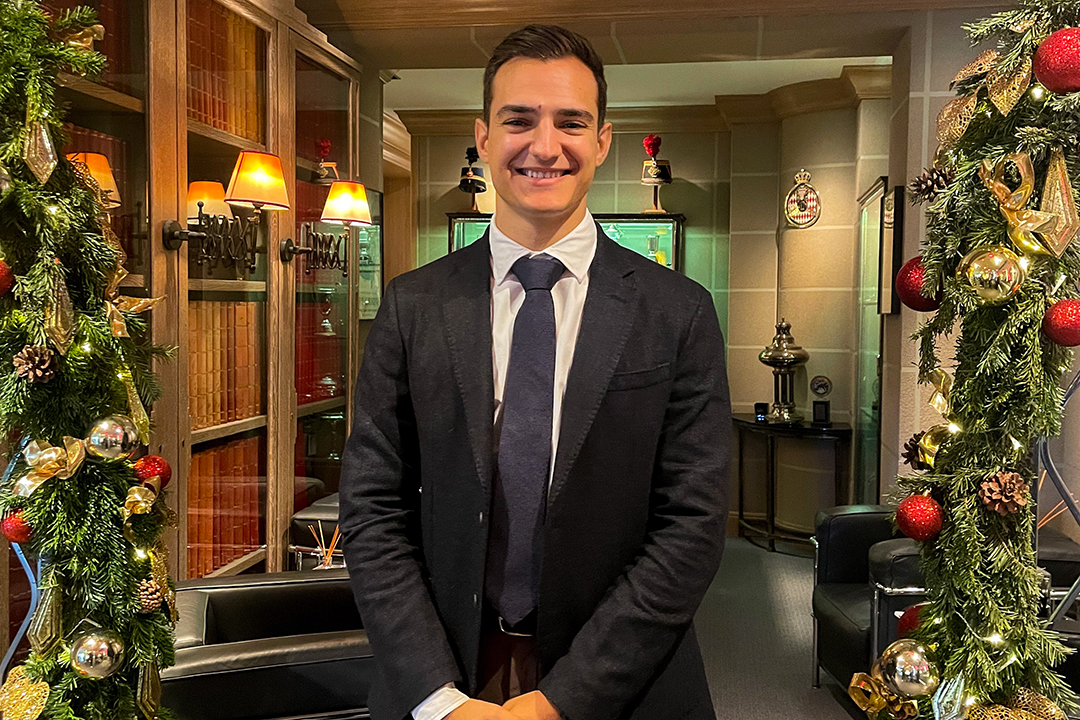 The native of Barcelona thus became the 14th Ganassi champion. By his own admission, "the team played a big part" in the quest for the title, as well as the experience he has gained since arriving on American soil. Alex Palou insists: "We were still learning since it was my second year in IndyCar, so I had to learn new tracks. We had 16 races this season and I had only raced on 8 or 9 of them. It was a very good year of learning, we were strong and very consistent throughout the season."
One regret: the 500 miles of Indianapolis
The 24-year-old's season started off with a bang as he won the opening rqce in Alabama. This victory set the tone for the future and the former GP3 Series champion built his success on his excellent results. "We knew at the beginning of the year that we could fight for the title. There were maybe ten other drivers who could have won the championship, but we knew we had the tools to get in the fight," he admits.
Alex Palou believes the other teams may not have seen him coming. "We also knew that the other teams and drivers didn't have us under radar because we were coming from Europe and had driven in Japan. They hadn't noticed us but it was a good thing! We didn't have so much pressure or eyes on us, so we could just focus on racing and get some good results." And he adds with a smile: "Next year, they may keep an eye on us."
If he is now champion, the Ganassi driver keeps a little regret from his season. It all happened in Indianapolis in mid-May, when Helio Castroneves won the legendary 500 miles for the fourth time. Despite taking second step of the podium, Alex Palou says: "I think this is the only race where you are angry to finish second. In the other races there can be disappointment but you are still happy to be on the podium. Winning the Indy 500 would have been amazing." He will have a new chance to win the famous race on May 29th, on the same dates as the Monaco Grand Prix. 
"I want to experience this again"
By being crowned at Long Beach on September 26th, Alex Palou became the first Spaniard to win the IndyCar Championship. "It's really special," he says. "Obviously, the important stuff was to be the champion, but if you can be the first in history, it will stay in the books forever." With this title, he also hopes "to open doors" to young girls and boys who dream of succeeding in motorsport. Alex Palou is proof, if one were needed, that Europeans can also win on oval circuits and have great success in IndyCar.
The 2022 season will start in Florida, in St-Petersburg, at the end of February. The Spaniard has already started his preparation, although he explains that the holiday season will be above all an opportunity to reunite with his familly and celebrate this special year with them. Recharge the batteries to come back even stronger. Because becoming champion gave even more the thirst for victory to Alex Palou. "When I hadn't won this title, I thought I was hungrier than anyone else, but when you know the feeling of being champion and how good it feels, you want to experience this again."