The principle of the inverted starting grid for the Formula 3 Sprint Race at the 80th Monaco Grand Prix enabled a young Spaniard, Josep Maria Marti (Campos Racing), to earn a prestigious victory on Saturday morning in the streets of the Principality.
Marti needed to get off to an excellent start, and he did, even though the 23-lap race was neutralized immediately after two MP Motorsport drivers, Jonny Edgar and Mari Boya, hit the safety rail almost simultaneously from Sainte-Dévote.
It wasn't until the 6th lap that the fight really started, but it never concerned Marti, who was alone at the front and able to extend his lead at the rate of half a second per lap over his closest rival.
The young Catalan finished 8.1 seconds ahead of Italy's Leonardo Fornaroli (Trident) and 8.8 seconds ahead of Switzerland's Grégoire Saucy (ART GP), who joined him on the podium in the Prince's box.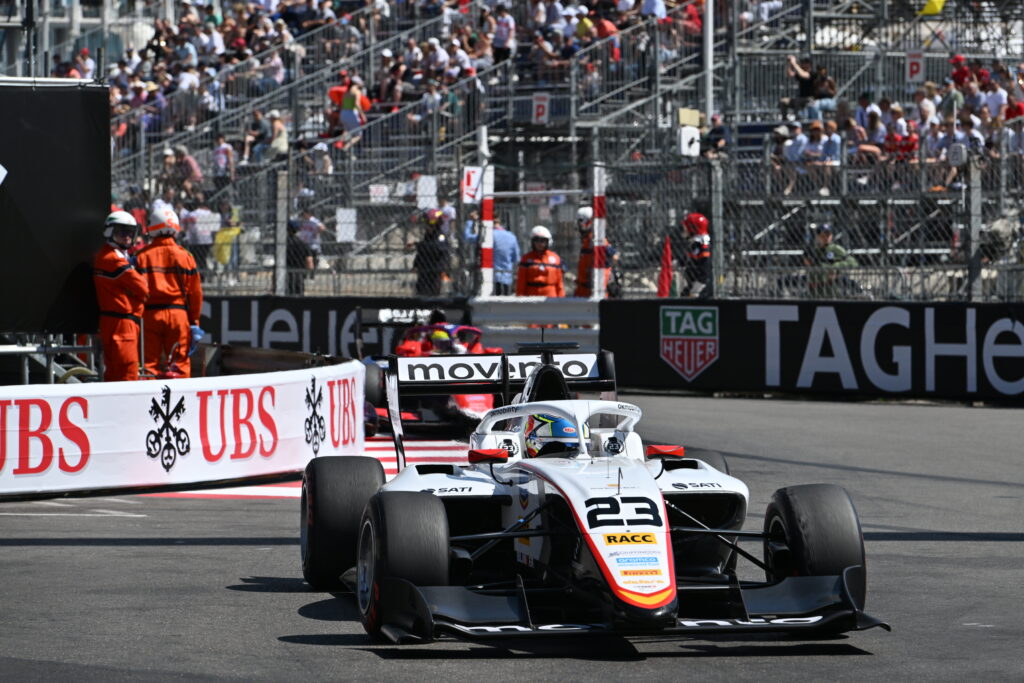 Places of honour were taken by Argentinian Franco Colapinto (MP Motorsport), 4th on his 20th birthday, and young Briton Taylor Barnard (Jenzer Motorsport), who finished 5th, ahead of Brazilian Gabriel Bortoleto (Trident) who keeps the lead of the championship.
The two fastest qualifiers, Italy's Gabriele Mini (Hi Tech) and Sweden's Dino Beganovic (Prema Racing), started from the 5th row, thanks to the inverted grid rule. They didn't manage to move up in the standings, finishing 11th and 12th respectively in this Sprint Race, and therefore out of the points.
Perhaps they'll find some consolation on Sunday morning, if they take a good start at 8 am for the Long Race (27 laps), on the 1st row of the grid. There will be a lot more points up for grabs…