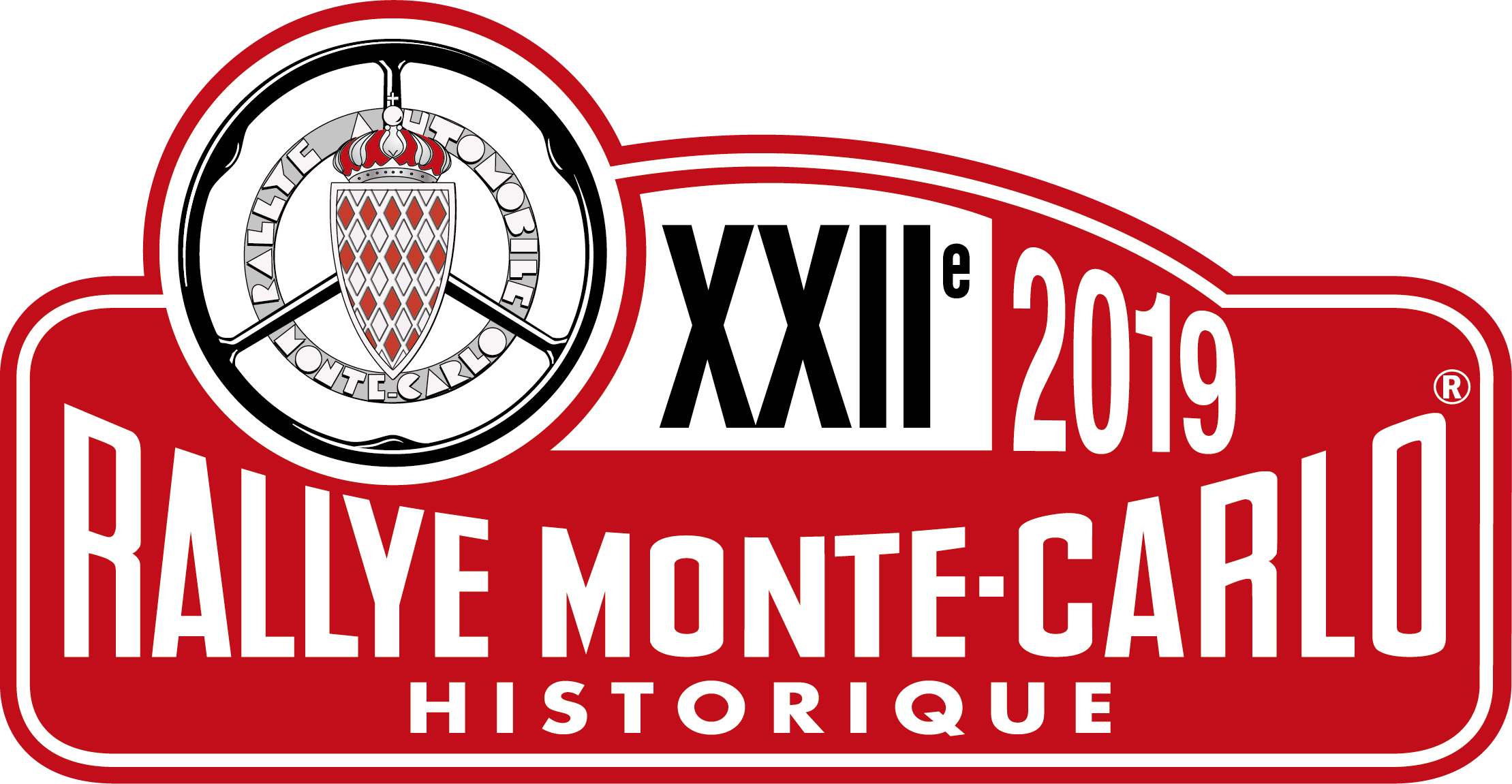 22nd Rallye Monte-Carlo Historique
30 January - 06 February 2019

22nd Rallye Monte-Carlo Historique
(January 30th – February 6th 2019)          
On the road to victory!
This 22nd edition of the Rallye Monte-Carlo Historique distinguishes itself by the diversity of its course, starting with the return of Milan and Athens as starting cities. A 2019 edition that the Organizing Committee of the "Automobile Club de Monaco " has wished to be as attractive as ever, with, most notably, regularity zones that have often been the most memorable moments of the event! This year, once again, numerous will be those who will fight for victory, and thereby succeed to Gianmaria Aghem and Diego Cumino, winners of the 2018 edition with their Lancia Fulvia Coupe 1200.
Only three days after the arrival of the 87th Rallye Automobile Monte-Carlo, competitors authorized to race in the 22e Rallye Monte-Carlo Historique will have to face a selective course. As always, the Rallye Historique is reserved to those cars which have participated in the Rallye Automobile Monte-Carlo between 1955 and 1980. With the goal of having every competitor have a chance to rank honorably well, there will be, once more, in 2019, three averages to respect and keep up during the entirety of the event.
The start of this 22nd edition will be Wednesday January 30th, with the concentration leg from Athens (1497km / 12:40) and Glasgow (2149 km / 18:00). Those who leave Friday February 1st will follow Bad Homburg (1165 km / 14:00), Milan (840 km /18:00), Barcelona (928 km / 19:00), Reims (940 km / 19:00) and Monte-Carlo (729 km / 20:00). With a common destination, Buis-les-Baronnies, in the heart of the department of Drôme. There will be a checkpoint that the first competitors will reach Saturday February 2nd around 10:00. A concentration leg that will be far from over, since the crews will have to first go through two regularity zones, well known to the specialists of the event: "Montauban-sur-l'Ouvèze – Saint-André-de-Rosans / RZ 1 / 49 km / 10:30" and "La Motte-Chalancon – Saint-Nazaire-le-Désert / RZ 2 / 22 km / 12:00". To end this chapter of the concentration leg, the last time control of the day is planned for Crest at 14:15, before rejoining Valence, Drôme, the host city of the rally where the first competitors will be awaited at the Champs de Mars around 15:10.
Traveling towards the Ardèche department, Sunday February 3rd at 06:30 for the Classification Leg, where the morning program is, "La Croze – Antraigues-sur-Volane / RZ 3 / 57.xx km / 07:50" and its traditional stop in front of the famous Remise, dear to the Jouanny family. Then there will be another legendary stage "Burzet – Lachamp-Raphaël / RZ 4 / 49.40 km / 09:55", in a new version that goes through Saint-Martial. The mid-day pause is planned for 12:40, at Saint-Agrève market place, where there will be a tasting of regional products, this allows everyone involved to enjoy a pleasurable moment before taking on the loop "Saint-Bonnet-le-Froid / ZR 5 / 25 km / 13:10"  then "Saint-Pierre-sur-Doux – Col du Buisson / RZ 6 / 22 km / 13:50". The return to Valence (16:40) will be once more preceded by the traditional and festive stop at the quai Farconnet in Tournon-sur-Rhône starting from 15:50.
Traveling towards the mountains of Vercors and Diois on Monday February 4th at 06:30, for the 1st part of the Common Leg. On this day you will need to be tough, the plan is: "Col Gaudissart – La Cime du Mas / ZR 7 / 18 km / 07:55" via the Col de L'Echarasson (1146m), "Col de l'Arzelier – Saint-Michel-les-Portes / RZ 8 / 29 km / 10:10", "Chichilianne – Les Nonières  / RZ 9 / 21 km / 11:12", via the Col de Menée (1457 m) and finally, "Mémorial de Vassieux-en-Vercors – Bouvante le Bas / RZ 10 / 24 km / 13:20". The last stop of the day before the return to Valence (16:00) will be at Place du Champ de Mars in Saint-Jean-en-Royans with a time check starting 14:40.
Tuesday February 5th, the departure is planned for 05:30. This 2nd part of the Common Leg will start with "Saint-Nazaire-le-Désert – Gumiane / RZ 11 / 29 km / 07:00", with no less than 7 passes to go through. Competitors still in the race will continue with "Verclause – Laborel / RZ 12 / 27 km / 08:30" and the loop "Entrevaux – Entrevaux / RZ 13 / 15 km / 12h15" via the col de Félines. The last time check before entering the Parc Fermé in Monaco (14:50) will be at Place Neuve in La Turbie, starting at 14:15.
The departure of the Final Leg, planned for the night of Tuesday 5th to Wednesday February 6th, will take place in Monaco starting at 20:30. On the menu for this last night "Col de Braus – La-Bollène-Vésubie / RZ 14 / 35 km / 21:45" and "Lantosque – Lucéram / RZ 15 / 20 km / 23:05". Arrival on the Port Hercule de Monaco around 01:00.
Finally, according to tradition, the Gala and the Prize Giving will take place on the evening of Wednesday February 6th in the Salle des Etoiles du Monte-Carlo Sporting Club (evening dress mandatory or dark clothing mandatory).
PS: Distances and times are subject to change until official publication
Monaco , 30th october 2018