Formula E's Gen3 all-electric race car was unveiled on Thursday at the Yacht Club de Monaco, ahead of the Monaco E-Prix race weekend. And everybody invited was stunned by the sheer beauty of the new car, set to race from Season 9.
The official unveiling was a very special event on the site of one of the most glamourous motor racing events of this world. A special event for manufacturers, teams, drivers, partners and VIP guests, but fans all over the world were also able to experience the show via the ABB FIA Formula E World Championship's digital channels, in order to get a first in-depth look.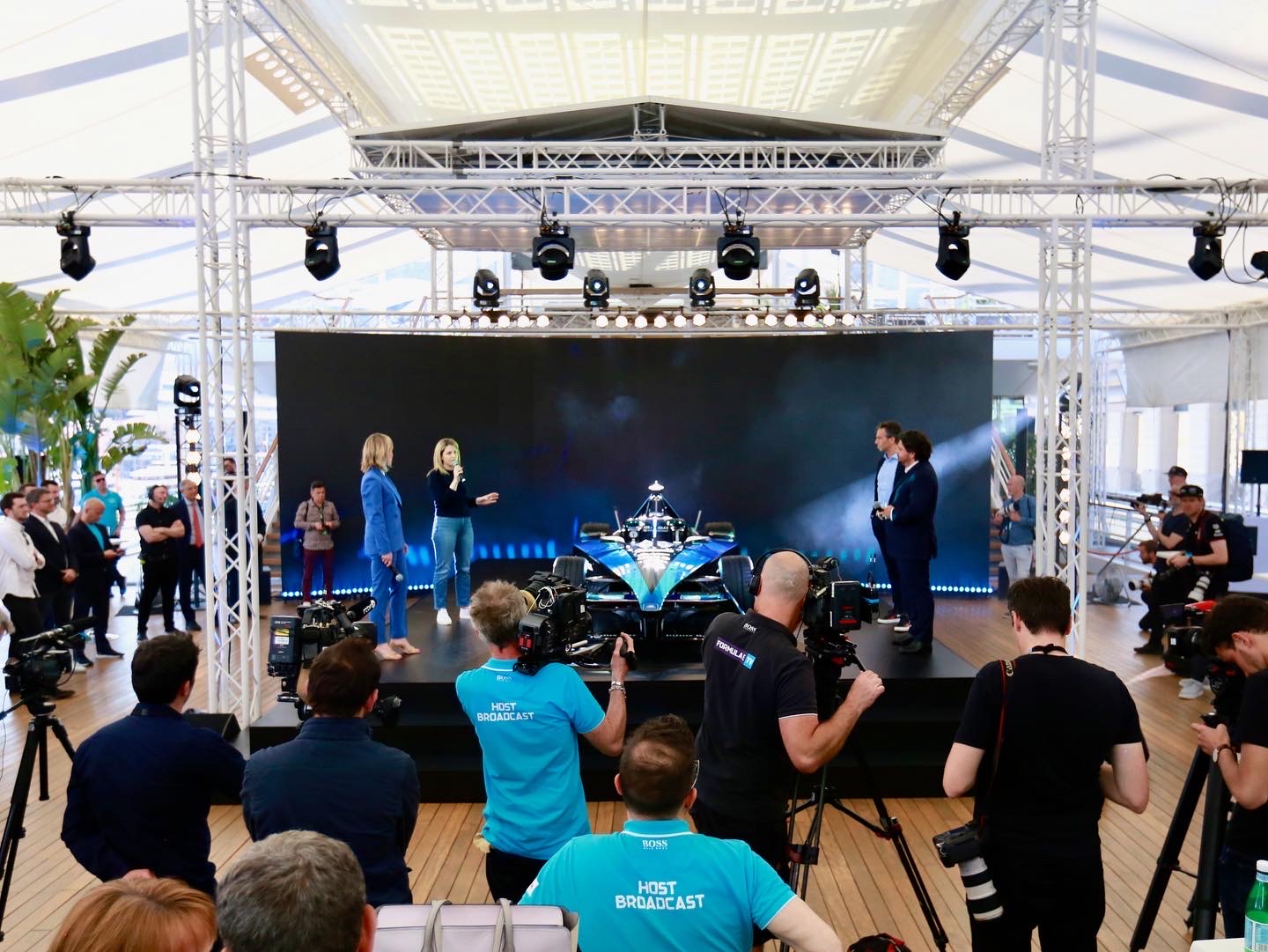 "Formula E's Gen3 race car represents a leap forward for motorsport and electric mobility," sayd Jamie Reigle, Formula E CEO. "Designed to demonstrate that high performance, efficiency and sustainability can be packaged together without compromise, the Gen3 car is our most powerful, lightest, and fastest race car to date. We are happy that we finally took the covers off the Gen3 in Monaco, a location steeped in motor racing history, and we are eager to see this car lighting up city streets around the world next season."
While the world saw the Gen3 race car for the first time, on Thursday, Formula E has its sights further into the future of all-electric single-seater motorsport. In Monaco, Formula E and the FIA have also planned to host a roundtable event bringing together leaders from manufacturers across the automotive sector. This summit is designed to focus on potential innovations and technology roadmaps for the Gen4 era, as Formula E affirms its position as the pinnacle of electric mobility development and racing.