With four months to go before the 92nd Rallye Automobile Monte-Carlo, the Organizing Committee unveiled the Official Event Poster on Friday. Competitors can also look out for the Rally Guide!
Following the tradition of the event, the focus is on the title-holding car, the Toyota Yaris GR Rally 1 of Sébastien Ogier and Vincent Landais, in a mountainous setting with the colors of the Principality, symbols of this 2024 chapter. 
With 14 mountain passes to cross over the 17 special stages spread across 5 French departments, the route of this inaugural round of the 2024 FIA World Rally Championship (WRC) has moved up in latitude – and therefore in altitude – in the hope of an even snowier course than in previous editions.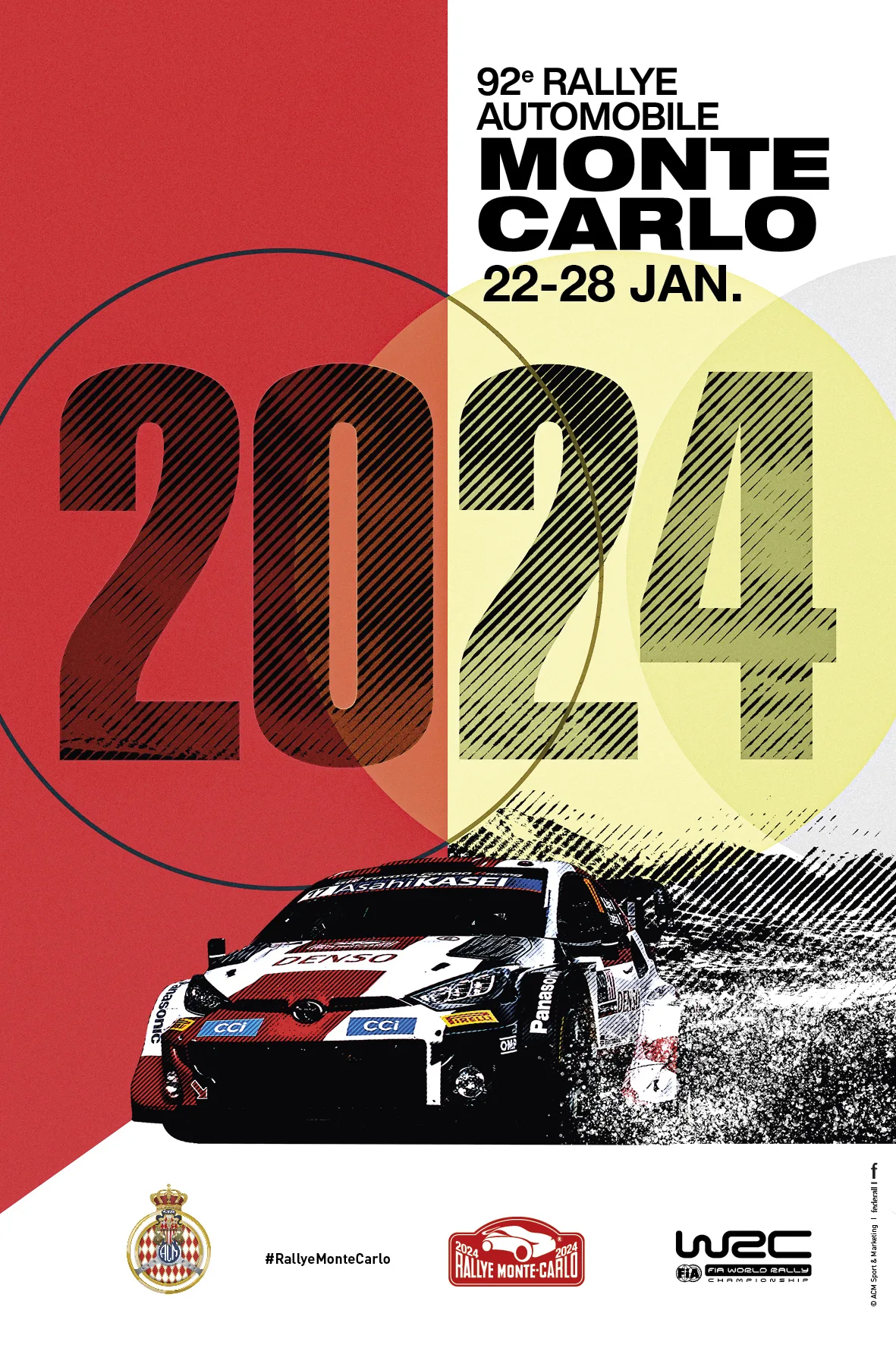 This is also the occasion for the Organizing Committee to publish the Rally Guide 1, which can be downloaded from Competitors' Area > Official Documents. This document will provide future competitors with the best possible preparation for their participation in this 92nd edition. 
The schedule of upcoming publications is given below: 
· Wednesday November 22, 2023: Publication of the Supplementary Regulations – Opening of entries 
· Friday, December 22, 2023: Publication of Rally Guide 2, Road Book and maps – Closing date for entries
· Monday, December 18, 2023: Deadline for tire and fuel orders
· Monday, January 8, 2024: Publication of entry list & Deadline for opening car registration
Join us from January 22 to 28, 2024 for the 92nd Rally Automobile Monte-Carlo.